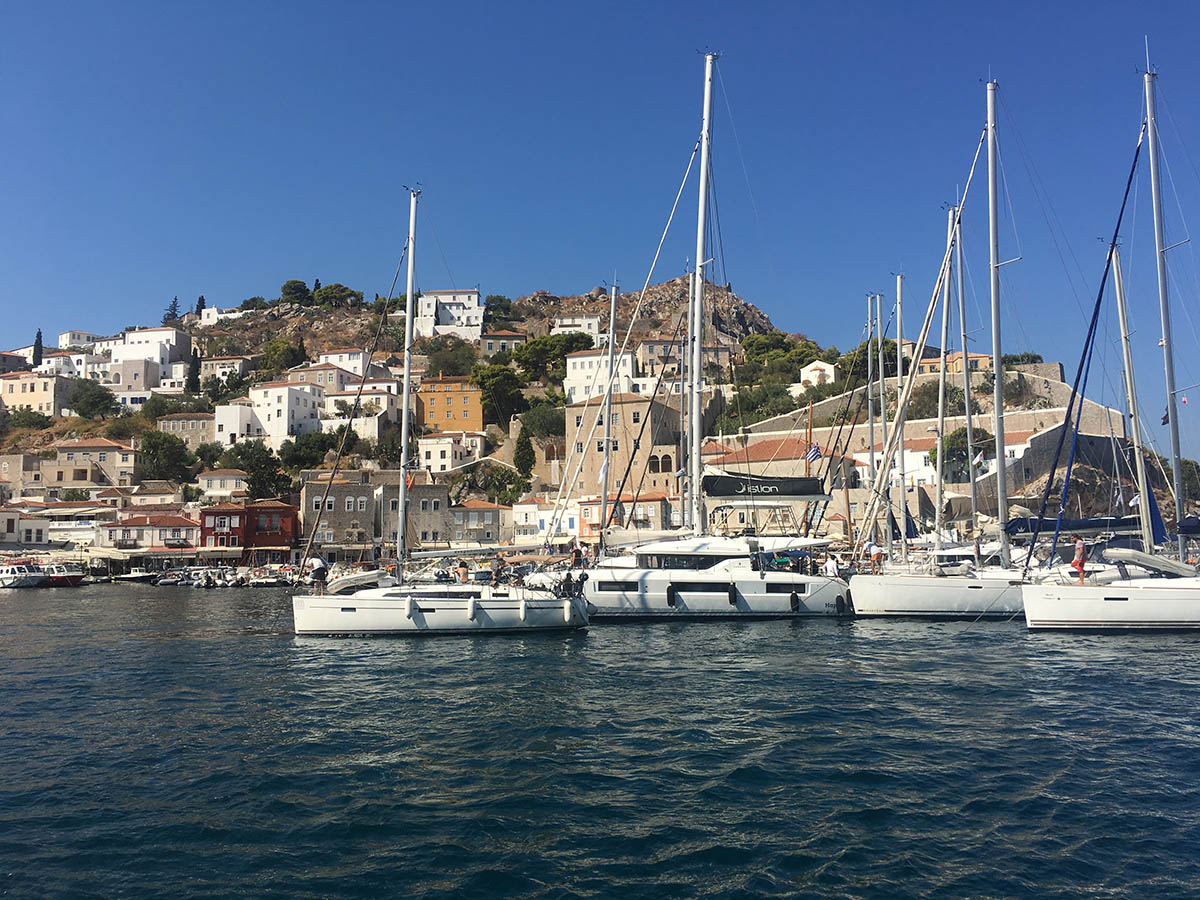 20 Sep

Meet dolphins on the cruise to Hydra and Spetses

If you ever find yourself in Peloponnese Peninsula you have to go on a cruise to the nearby islands. A whole day of adventure at the sea will for sure be an unforgettable experience…
First stop – Hydra Island. The first time I've heard about Hydra was from my parents who visited it a few years back, when they were staying in Tolo. Countless pictures of the port, houses on the hills and people sailing along the shore made this place seem idyllic since then it was on my list of places to visit!

One thing that may surprise you is that there are no cars on the Island, and everybody uses horses or donkeys as transport. And if you are a cat person, you'll feel like you're in heaven, because the island is full of friendly cats that are just waiting for you to pet them. There are a few museums you can visit, plenty of souvenirs shops, but also many stores with local brands of clothes and jewelry.

Although it was my dream to visit Hydra, there were a few things that didn't meet my expectations. First of all there's very little space, especially if you'd rather like to explore the town than sit in a restaurant. The whole time I had to squeeze between tables, chairs, waiters and tourists. The port isn't really that big, which means that you have to go uphill to see the rest of the town, which combined with the hot weather made it a little hard – but all in all it was worth it! We stayed on the island for 3 hours, and I would highly recommend you doing some research before going – this way you won't waste your precious time on wandering around purposelessly.

And now the best part of the cruise – Spetses Island. For me it was love at first sight. The Island is small, but it's very spacious and clean. From port you can go either to the left or to the right. I would recommend you to go left, to the lighthouse – I went to the right and later didn't have enough time to see it, which I regret. White houses with blue or olive doors and window frames, pink flowers, pomegranate and lemon trees are just some of the things you can see when you walk through the small streets of the town. If you are not a fan of walking you can rent a bike or a motorcycle, or you can go on a carriage ride around the town.

Unfortunately we only had 2 hours on this Island, which, if you ask me, is way too little time to see all of it. There was nothing for me to hate about this Island, and to be honest, I was really sad when it was time for us to go.

As to the whole experience of the cruise I'd recommend you to sit on the left side of the boat (and in the back if you can) – this way you'll get the best view on the nearby islands and the sunset on your way back, and if you're lucky you'll see a few dolphins chasing your boat  It's a great adventure and you won't be disappointed!